World CupFixtures

LIVE MATCHLIVE MATCH,
LIVE: Qatar vs Ecuador – World Cup 2022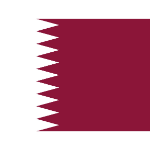 Published On 20 Nov 202220 Nov 2022
Click here to share on social media
Read more
Live updates
Match stats
LineuIs Qatar's squad ready for the match?Once ranked 113th in the world, Qatar's national team has risen to 50th in the FIFA rankings.The Annabi will come to the pitch after a six-month training camp, making them one of the teams with the longest preparations for a World Cup ever."We know that we are facing three very top teams," Felix Sanchez, Qatar's coach, told Al Jazeera. But he hopes playing at home will give them "some extra motivation to compete at our highest level".Sanchez has been with the national team since 2017 and has a win percentage of 53.5 so far."We will win. We are playing at home. More than 40,000 of our fans will support our team," Fathi al-Yazidi told Al Jazeera at Al Bayt Stadium."Home advantage will be of great help. I think we will win 3- 1.
22m ago (12:11 GMT)Getting to Al Bayt stadiumAl Bayt is 45 minutes north of Doha in Al Khor, about 35km (21miles) away.Fans can take the Doha Metro red line to the northernmost stop, Lusail QNB, and hop on a shuttle bus from there to the stadium, which is 24km (15 miles) away.Organisers advise giving yourself plenty of time to get there. The bus journey takes at least 25 minutes and is a 15-minute walk from the drop-off point to the stadium.For holders of a Hayya card – a fan ID that allows ticket-holders entry into Qatar and the stadiums – public transport will be free between November 10 and December 23.
Fans arrive at the metro shuttle hub of Al Bayt Stadium ahead of the FIFA World Cup opening ceremony in Doha, Qatar [Sorin Furcoi/Al Jazeera]
37m ago (11:56 GMT)Two rising squadsBoth squads are aiming high this World Cup.Qatar are the reigning Asian champions, winning their first-ever Asian Cup title in 2019 and later making a semi-final appearance at the CONCACAF Gold Cup in 2021 as a guest nation.Ecuador had an impressive qualifying campaign in South America, losing just once at home. They stunned Colombia 6-1, beat Uruguay, took four points against Chile and drew with Brazil and Argentina.
Ecuador's Moises Caicedo during training before the opening game [File:Suhaib Salem/Reuters]
55m ago (11:38 GMT)The venue: Al Bayt stadiumAl Bayt is easy to spot; it's the stadium that looks like the traditional Bedouin tents of the region.It's also new, inaugurated in November 2021 at the opening ceremony of the FIFA Arab Cup 2021.Al Bayt is the second-largest stadium in Qatar – after Lusail Stadium – and it can host up to 60,000 people.After the tournament, 28,000 seats will be donated to developing countries, and the vacated space will be used for a five-star hotel, shopping mall and other sports facilities.The stadium will host eight games during the World Cup: the opening match, five group matches, one knock-out round match and the semi-final.
1h ago (11:19 GMT)After 12 years of waiting, it's finally hereTwelve years ago, Qatar won the bid to host the World Cup 2022, setting off years of work and anticipation.Now, the first match of the tournament is less than five hours away.All eyes are on Qatar, with thousands of fans heading to the stadium and millions watching on television.Qatar will take on Ecuador at Al Bayt Stadium at 7pm (16:00 GMT).Follow the latest updates here ahead of the opening match of the first football World Cup to be held in the Middle East.
Qatar fans arrive at Al Bayt Stadium before the FIFA World Cup opening ceremony [Sorin Furcoi/Al Jazeera]